PRIT PAUL SIDANA, CPA, CGA

Experience Makes the Difference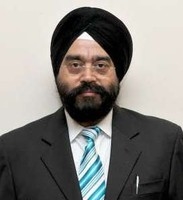 PRIT PAUL SIDANA CPA, CGA has strong ties to Brampton, Mississauga and the surrounding areas. We offer carefully researched and relevant advice to meet client's financial and accounting needs. Our clients come to us from a wide range of fields.
Our philosophy: Quality, experience, commitment and the clients' trust form the foundation of our success.
We are committed to providing all of our business and individual clients, whether large or small, with world class service.
Prit Paul Sidana has been in the business for the past 10 years and has been providing the highest degree of professional accounting services. We are based in the Mississauga area where we provide our valuable clients in Brampton, Mississauga, Ottawa and GTA with a large variety of fully computerized services in accounting and finance. Our focus is on developing clients who make informed financial decisions.
We provide financial services to individuals, corporations and partnerships of all kinds. Our goal is to provide accurate and meaningful financial data that will help in decision-making and tax preparation. We specialize in serving small to medium sized businesses and provide services such as tax preparation, business planning, project management and financial advising.
Accounting is a key aspect for businesses and individuals because it provides a systematic way of organizing finances and tax preparations. We are dedicated to simplifying the accounting experience for our clients and giving meaningful advice that will help the business or individual achieve success. When providing advice we consider every aspect and detail that will affect the business or individual. We make sure that every decision made is the correct one and provides the most benefit to our clients.
Our services include:
Accounting for Professionals - Doctors, Lawyers, Physiotherapists and Dentists etc.
Accounting for Real Estate, Mortgage Agents and Brokers.
Accounting for Owner Operators, Drivers and Freight Forwarders.
Accounting for Franchise Businesses.
Accounting for Commercial & Rental Properties.
Financial Statements Compilations.
General Accounting & Computerized Bookkeeping Services and software application implication and Training/Support.
Business Plan, Projections,Forecasts and Cash Flow.
Complete Accounting & Bookkeeping.
Year-End Financial Statements.
Corporate & Personal Taxes.
Tax Planning.
Handling Audits & Appeals.
Arrange Residential and Commercial Mortgages & Business Loans.